Our Leadership
Our team is made up of highly experienced health care executives who, together, form a strong leadership team with the goal to position the company for growth, innovation, and evolution. This includes a line-up of health care veterans with diverse backgrounds, covering all aspects of the health care industry, and proven track records of driving record-setting innovation and growth. Our executive leadership team is passionate about Help at Home's vision. Find out why.
Chris Hocevar
Chief Executive Officer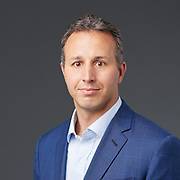 Chris Hocevar brings with him a deep understanding of Help at Home's business, having acquired a wealth of industry knowledge from his distinguished career building, leading, and advising healthcare organizations, as well as serving as a member of the Help at Home board. He worked for Cigna for 16 years in many executive leadership capacities, most recently as president of U.S. business segments, specialty businesses and global strategy. Before joining Cigna, Hocevar worked in Deloitte Consulting's global insurance practice. He currently serves on the Boards of Shatterproof, Community Psychiatry, and Civitas. His education includes a Master of Business Administration from Case Western Reserve University's Weatherhead School of Management and a Bachelor of Arts in Accounting from University of Toledo.
Ryan McGroarty
Chief Financial Officer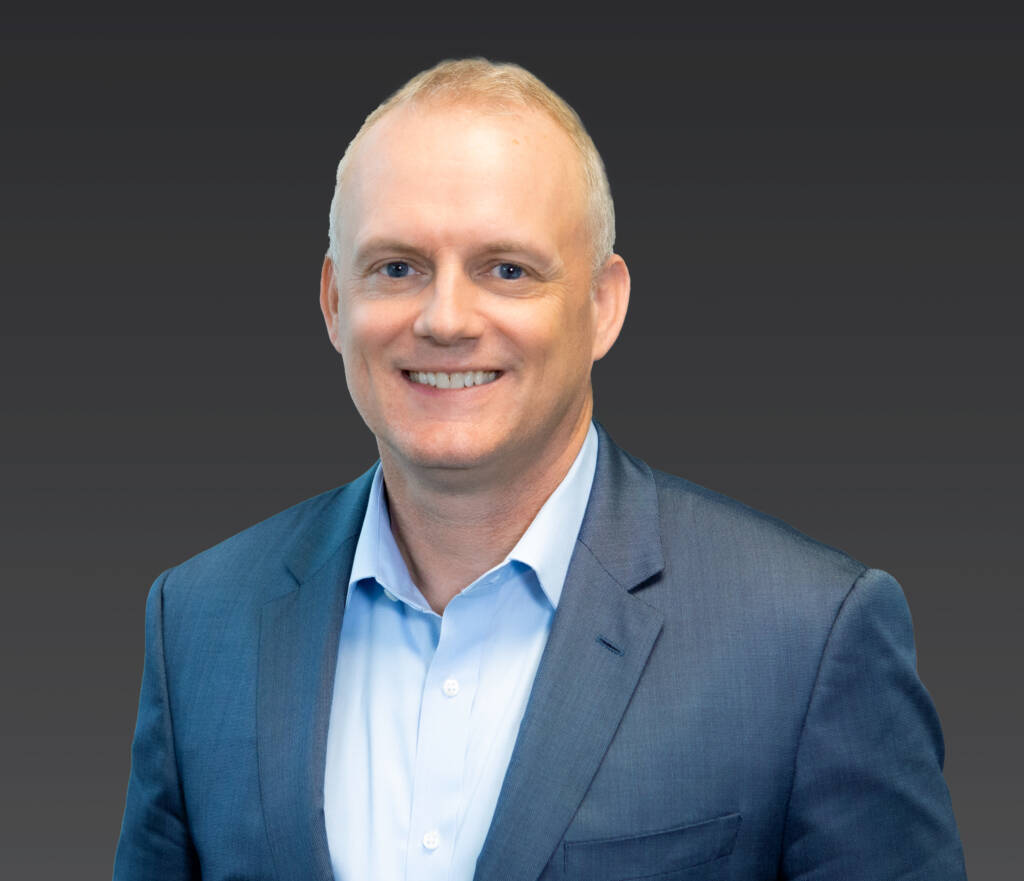 Ryan McGroarty brings a deep understanding of the health care marketplace and strategic and operational finance expertise. Prior to joining Help at Home, he was with Cigna for over 20 years, where he most recently served as CFO of Government Business. He has extensive experience in government and commercial programs, delivery of health care and population and value- based solutions. McGroarty has a Master's in Business Administration from the University of Rochester and a Bachelor's of Arts with a major in Finance from Michigan State University.
Tim O'Rourke
Home Care President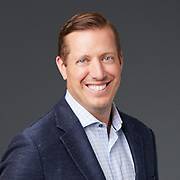 Tim O'Rourke has more than 25 years of health care leadership experience, a passion for improving community health and a proven track record of delivering successful quality health outcomes and solid business results. Prior to joining Help at Home, he served as a senior executive leader for multi-billion dollar payer and provider businesses driving clinical and population health capabilities operations. O'Rourke's previous positions included CEO of Ascension Complete, a multi-state provider integrated Medicare Advantage plan, and held various executive leadership roles at Humana, including president of the provider development segment and also president of its central division in his 17-year tenure. He holds a bachelor's of science from Northern Illinois University.
Ray Smithberger
Chief Operating Officer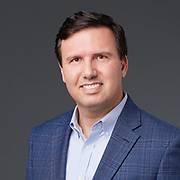 Ray Smithberger has extensive experience in driving growth and improving performance during times of significant change and market disruption. In his most recent position, he served as the senior vice president of operations at Elixir, the pharmacy benefit management division of Rite Aid. Prior to that he was cofounder and advisor at Seedership, a digital platform designed to enable small businesses to measure and share their giving story with local communities to drive customer loyalty. He also served as chief operating officer, commercial segments and specialty businesses, at Cigna. o His education includes a Master of Business Administration from University of Central Florida and a Bachelor of Science from Ohio Northern University.
Carole Hodsdon
Chief Information Officer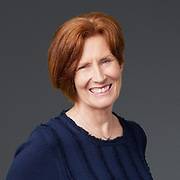 Carole Hodsdon brings to her role more than 20 years of leadership experience in healthcare IT. She most recently served as senior vice president of global architecture and integration services at Cigna, where she led strategic initiatives to modernize legacy applications and simplify its overall architecture. Before joining Cigna she held executive positions at Complex Care Solutions and Medecision. Her education includes a Bachelor of Arts in Management Information Systems from Loyola University Maryland.
Priscilla Messir
Chief People Officer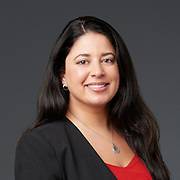 Priscilla Messir brings with her deep experience in change management, organizational development and elevation of strategic HR practices. Over the course of her career she has earned a consistent track record of excellence in human resources and driving profitability through organizational transformation, strategy formulation and operational expertise. Prior to joining Help at Home, Messir served as chief human resources officer for RGIS, LLC and in various HR leadership roles at Nielsen, Burger King Corporation and Limited Brands. Her education includes a Master of Business Administration from University of Florida and a Bachelor of Arts in Business Administration from Florida International University.
Joe Bonaccorsi
Chief Legal Officer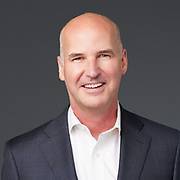 Joe Bonaccorsi provides deep knowledge and broad experience as a business executive, general counsel, compliance officer, governance specialist, lawyer, and human resources leader. He joined Help at Home after serving as executive vice president, general counsel, corporate compliance officer and secretary at Akorn, Inc.; senior vice president of mergers & acquisition and counsel for Walgreens-Option Care Home Care division; and senior vice president, general counsel, secretary and corporate compliance officer for Option Care, Inc. Bonaccorsi began his career in Chicago in private law practice, focusing on civil litigation. His education includes a Juris Doctor from Loyola University Chicago School of Law and a Bachelor of Science from Northwestern University.
Howard Wall
Chief Ethics and Compliance Officer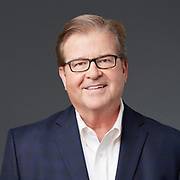 Howard Wall brings his extensive career experience advising and serving as a member of management in leading healthcare organizations. He held senior leadership posts in three national health systems, most recently serving as the executive vice president, chief administrative officer, general counsel and secretary of Regional Care Hospital Partners (now LifePoint Health). Prior to that he served as senior vice president and general counsel for Province Healthcare and Capella Healthcare. Wall began his career at the Nashville law firm of Waller, Lansden, Dortch & Davis, where he served as chair of the firm's healthcare practice group. His education includes a Juris Doctor from Washington and Lee University and a Bachelor of Arts from Trevecca Nazarene University.
Joel Davis
Chief Caregiver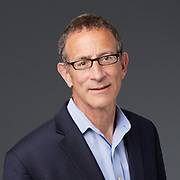 Joel Davis has helped propel Help at Home's tremendous growth since he joined the team. His leadership was a key driver in the agency's expansion from serving only two states to 12 and into service areas beyond senior home care, including special needs children and respite care. Davis has managed Help at Home's state payor relationships and served in several roles, including executive vice president and chief operating officer. In 2002, he joined a group that acquired ownership of the company. Before joining the Help at Home team, Davis worked as an attorney with the Hlustik Huizenga law firm, where he focused on corporate and real estate law. His education includes a Juris Doctor from DePaul College of Law and a Bachelor of Science in Kinesiology from University of Colorado.
Patrick Conway, M.D.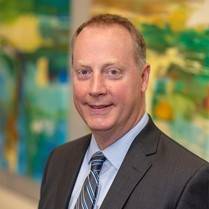 Patrick Conway, MD, MSc, currently serves as the CEO of Care Solutions at Optum, part of UnitedHealth Group where he leads a portfolio of care continuum businesses with over $20 billion in annual revenue serving tens of millions of people across acute and post-acute care, care in the home in-person and virtually, mental and behavioral care benefits and delivery, broad population and complex disease health management, specialty care, and government health services.
From 2017-2019, he was President and CEO of Blue Cross and Blue Shield of North Carolina leading the
organization to be recognized nationally for innovation, value-based payment, and investments in better health outcomes.
From 2011-17, Conway served as Deputy Administrator for Innovation and Quality at the federal Centers for Medicare and Medicaid Services (CMS) and as Director of the Center for Medicare and Medicaid Innovation (CMMI) and the agency's Chief Medical Officer. Before joining CMS, he oversaw clinical operations and quality improvement at Cincinnati Children's Hospital Medical Center. He remains a practicing pediatric hospitalist. A respected leader, innovator and clinician, he was elected to the National Academy of Medicine (NAM) in 2014, received the President's Senior Executive Distinguished Service award, and was a White House Fellow in 2007-08.
Ralph Davis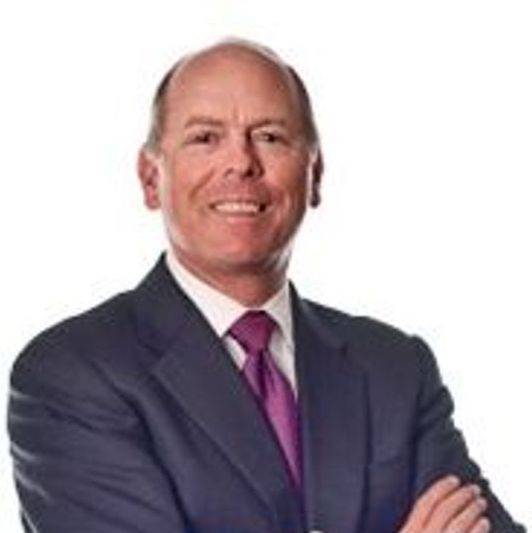 Ralph Davis is a senior executive and board member with a unique combination of legal, business, management, and transactional skills acquired over a 30-year career in legal services and private equity. Ralph currently serves as a Senior Advisor and Operating Partner for The Vistria Group and serves as an independent board member or board advisor to multiple privately held companies. Prior to his present engagements, Ralph held senior-most management positions in both private equity and legal services. He was a founding partner and member of the Management Committee of a nationally known middle market healthcare private equity firm, where he was responsible for acquisitions, divestitures and oversight of portfolio companies, as well as legal, structural, regulatory and financial matters relevant to the firm's funds and portfolio companies. Prior to that, he was a corporate M&A/finance partner and Managing Partner of the largest Nashville-based law firm.
Linda Galipeau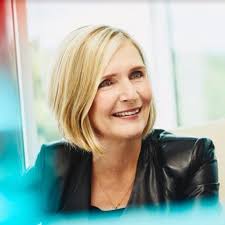 Linda Galipeau is a veteran C-level operating executive and experienced board director with deep expertise in the professional services, human capital management and HR technology sectors. As a member of Randstad NV's Executive Board, she led a $7 billion USD portfolio of businesses spanning North America, Europe and Asia and including recruitment, contingent staffing, outsourcing and managed services. She also led Randstad's global digital businesses (RiseSmart and Monster) and chaired the Randstad Innovation Fund, a corporate investment fund investing in early to expansion-stage HR technology companies, with the goal of accelerating HR technology advancements that impact how employers engage the workforce. Linda currently serves on the boards of WSP Global Inc, one of the world's leading engineering professional services consulting firms, Help at Home, a national provider of home-based health care services and Employbridge, the largest provider of industrial staffing in the US. She is also an Advisory Board Member for OpenClassrooms, Europe's leading online education platform. Linda holds an MBA from McGill University.
Jeremy W. Gelber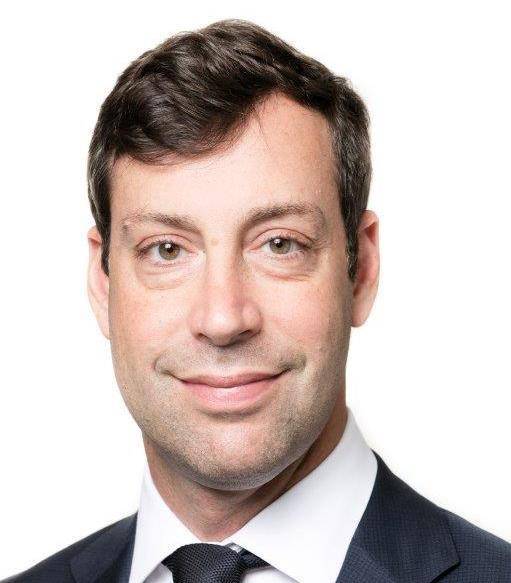 Jeremy Gelber, senior managing director New York, joined Centerbridge in 2018 and focuses on investments in the Healthcare sector. Prior to joining Centerbridge, Gelber was a Partner at Pamplona Capital, a private equity firm, leading the healthcare investing vertical. Prior to Pamplona Capital, Jeremy was an Executive Director in the Healthcare Investment Banking Division at Morgan Stanley. Previously, he was a physician and completed his medical degree at Jefferson Medical College. Gelber serves on the Boards of Directors of American Renal Associates Holdings, Inc., Civitas Solutions, Inc, GoHealth, LLC and Remedi SeniorCare Holding Corporation. He has a B.S. from Dartmouth College and an M.D. from Jefferson Medical college where he graduated summa cum laude.
Kristen Hughes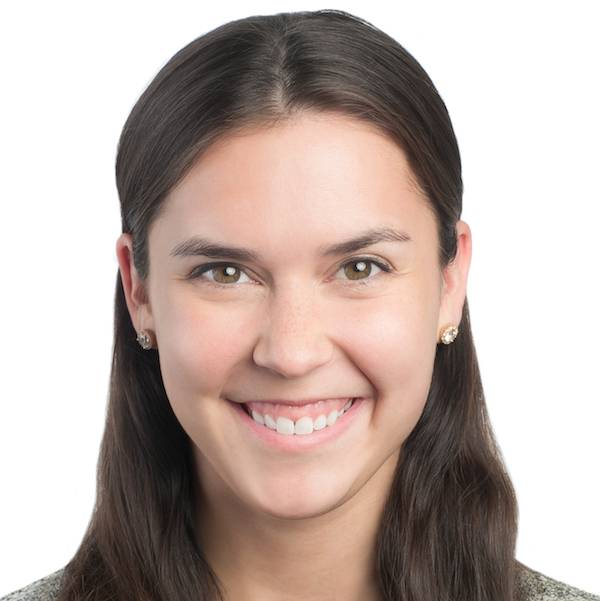 Kristen Hughes is a Principal at Centerbridge where she focuses on investments in the healthcare sector. Since joining Centerbridge, Kristen has been involved in the firm's investments in Civitas Solutions, Inc, a leading national provider of home- and community-based health and human services to must-serve individuals with intellectual, developmental, physical or behavioral disabilities and other special needs, Community Psychiatry, LLC, a multi-site provider of in-network, outpatient mental health services, Remedi SeniorCare, a provider of institutional pharmacy services to long-term care facilities, and American Renal Associates Holdings, Inc., multi-site dialysis PPM business throughout the U.S. Prior to joining Centerbridge, Ms. Hughes was an analyst in the Mergers and Acquisitions group of The Blackstone Group. She received a Bachelor of Science, summa cum laude, from the Wharton School of the University of Pennsylvania.
Ryan Kitchell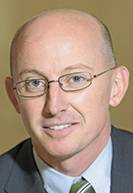 Ryan Kitchell recently left Indiana University Health, the largest health system in Indiana with over $6 billion in revenue, where he served as President of IU Health's insurance division, EVP & CFO, and EVP & CAO leading finance, information services, human resources, communications, strategy, business development, marketing and government affairs for the system. Prior to Indiana University Health, Ryan served as State Public Finance Director and later Director of the Office of Management & Budget for Indiana Governor Mitch Daniels. Ryan also served in corporate treasury and controllership roles at Eli Lilly & Company and started his career at Prudential Capital Group.
Ryan holds an economics degree from Indiana University, a Masters of Business Administration from the Tuck School of Business at Dartmouth, and the Chartered Financial Analyst (CFA) designation. Ryan has been designated an SEC Financial Expert and serves on the corporate boards of Old National Bancorp, OneAmerica Financial Insurance Partners, Help At Home, and Cancer Treatment Centers of America. Ryan is also an advisor to Meridian Street Capital and serves on the nonprofit boards of the Indiana Sports Corporation and the Crossroads of America Council.
Nash Lalwani

Naishadh Lalwani joined Wellspring in 2013 and became a Partner in 2020. Naishadh is on the firm's investment committee and co-leads Wellspring's healthcare investing effort alongside Alex Carles. In addition to healthcare, Naishadh focuses on the distribution, logistics and services sectors.
Naishadh has co-led or led the acquisition and / or divestiture of Performance Food Group, National Seating & Mobility, Great Lakes Caring, Help at Home, Center for Diagnostic Imaging, Milan Supply Chain Solutions and Cadence Petroleum Group.
Naishadh was previously an investment professional at LetterOne Health / Pamplona Capital Management where he led the execution of the $5 billion take private of Parexel. Naishadh began his career at UBS in the Financial Sponsors and Leveraged Finance Group, where he participated in numerous transactions arranging and syndicating debt financing in support of sponsor and strategic acquisitions. Naishadh graduated from Yale University with a Bachelor of Science in Biomedical Engineering.
Martin H. Nesbitt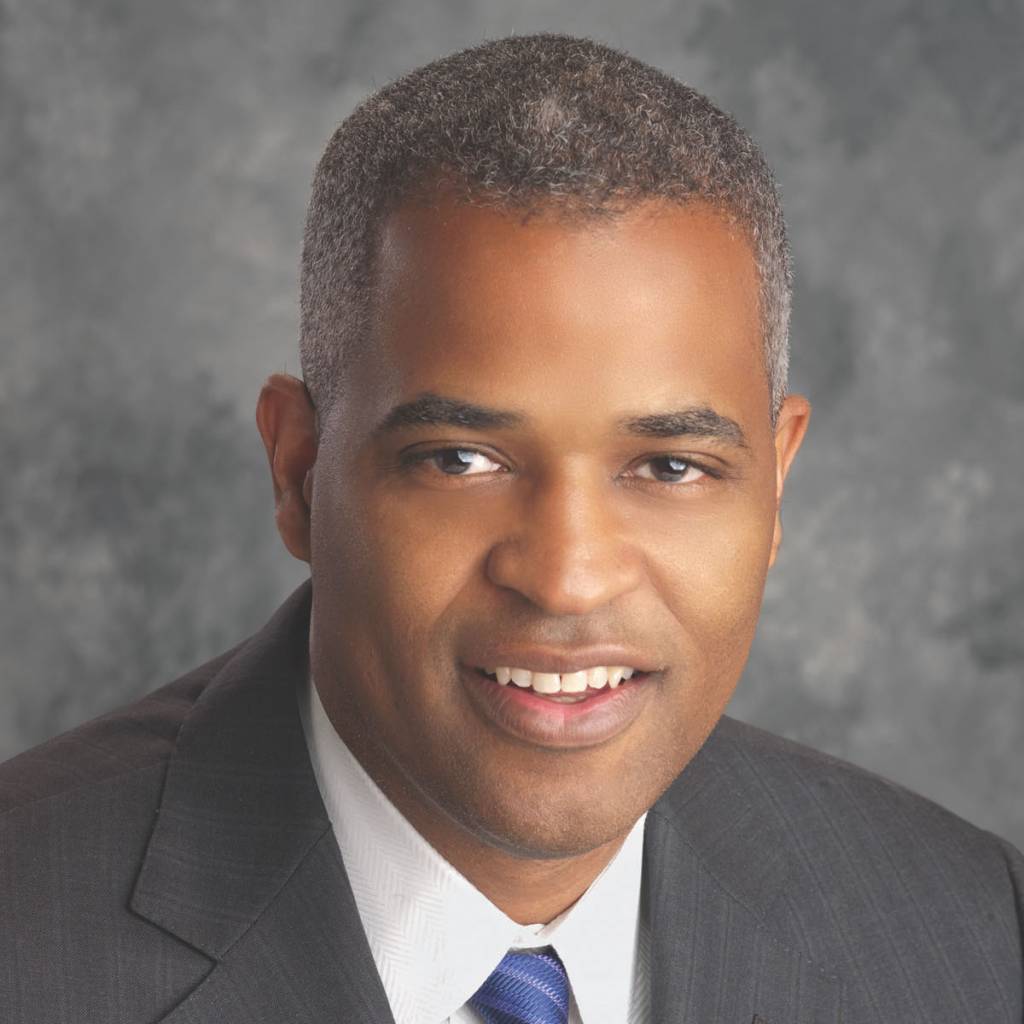 Martin Nesbitt co-founded and serves as co-CEO of The Vistria Group, LLC, a Chicago-based investment company focused on the education, healthcare, and financial services industries. Prior to Vistria, Nesbitt served as CEO of The Parking Spot. Before launching The Parking Spot, he was an officer of the Pritzker Realty Group, L.P., Nesbitt previously held the position as Equity Vice President and Investment Manager at LaSalle Partners, a predecessor company to JLL, Inc.
Nesbitt currently serves on the Board of Directors of American Airlines Group, CenterPoint Energy, and Chewy, Inc. He is a Trustee of Chicago's Museum of Contemporary Art and serves as Chairman of the Barack Obama Foundation. He was formally a Board Member of Jones Lang LaSalle (JLL, Inc.), Chairman of the Board of the Chicago Housing Authority and a member of the Chicago 2016 Olympic Committee. Mr. Nesbitt also served as Treasurer of President Barack Obama's 2008 and 2012 presidential campaigns. Nesbitt has a Master's of Business Administration degree from the University of Chicago and a Bachelor's of Science degree and honorary doctorate from Albion College.
David Schuppan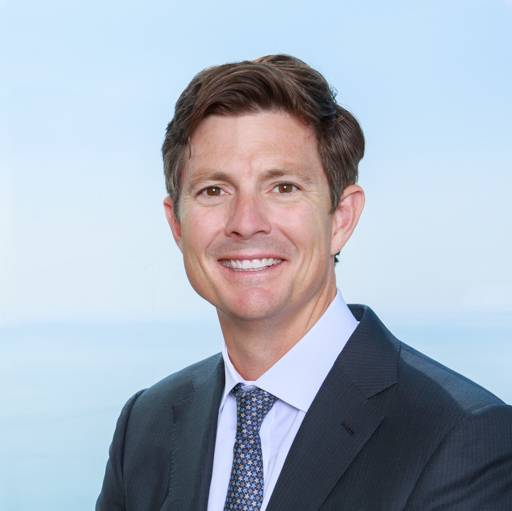 Prior to joining Vistria, David Schuppan was a Founder, Partner and Member of the Investment Committee at Cressey & Company, a healthcare provider and healthcare technology focused private equity firm based in Chicago and Nashville. Prior to Cressey & Company, he worked with Thoma Cressey Equity Partners, a healthcare and information technology focused private equity firm that he joined at its inception. He began his career in the healthcare investment banking group of Bear, Stearns & Co. in New York.
Schuppan is currently a Director of AgapeCare, Civitas Solutions (dba The Mentor Network), Help at Home, Mission Healthcare, Rock Dental Brands, Medalogix and HomeFree Pharmacy Services.
He has also served as a Director of Encompass Home Health, Homecare Homebase, InfuScience, Midwest Dental, QualDerm Partners, PurFoods (dba Moms Meals), RestorixHealth, St. Croix Hospice, US Renal Care (2x) and Wound Care Specialists.
Schuppan received a B.S. from Indiana University and an M.B.A from The Wharton School at University of Pennsylvania
Get in touch with us today to learn more.
Contact Us