Why Help at Home's HealthyMATCH Program Gives Caregivers and Clients Peace of Mind
by
Angie Wolff
National Clinical Nurse Director
Caregiving can be a truly rewarding career. At the same time, the responsibility for someone else's personal care needs is a responsibility that can also be challenging. That's one reason Help at Home created a program, called HealthyMATCH. One of the goals of the program is to help caregivers with the support of "a village", making sure they don't feel alone in the responsibility.
According to Help at Home caregiver, Grace, she "knows that she is not alone in the job" because she has access to a virtual team of nurses and social workers to rely on for questions and concerns. Another aspect of the program is that caregivers, like Grace, can also significantly contribute to the clients' overall health and wellbeing by doing their part to help track data tied to Social Determinants of Health. This can help identify trends and insights that help their clients safe, healthy and at home, and out of the hospital or nursing home.
Caregivers act as an extra set of eyes and ears to help the team create action plans that help clients remain in their homes to have more Great Days.
Latia, another Help at Home caregiver feels more confident in her role with a team to support her. "I would suggest the program as it really helps you give your client the best care."  HealthyMATCH nurses and social workers adds another resource to give the extra help to make sure their clients stay happy and healthy.
You can learn more from Grace, Latia and other Help at Home caregivers by checking out this video!
The program is offered to caregivers and their clients in select markets in Pennsylvania and Indiana, to learn more about HealthyMATCH, contact Rose Trevino, Manager of Social Service Programs.
Additional resources for caregivers can be found on our CAREHUB site at www.helpathome.com.

Home Health Care, Done Right
A few months ago, I had the opportunity to join the Help at Home team. As a physician who has experienced healthcare…
Read More

about Home Health Care, Done Right
Angie Wolff
National Clinical Nurse Director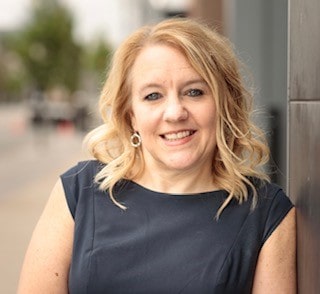 Angie Wolff joined Help at Home as the national clinical nurse director responsible for management of the company's clinical strategy and the HealthyMATCH program, the company's signature value-based care model. Prior to joining Help at Home, Wolff was employed by Humana Inc. where she led population health teams focused on addressing Social Determinant of Health barriers and quality improvement processes. Wolff started her career as an emergency department nurse. Her education includes a B.S. in Nursing from Spalding University, as well as a Case Management Certification. She is currently pursuing a master's degree in Nursing Education from Spalding University.