---
'We Have a Very Bright Future Ahead of Us': Caregiver Investments Help Fuel Growth for Help at Home
Since launching nearly five decades ago, Help at Home has grown into one of the largest independent home care organizations in the country. The Chicago-based provider reportedly has big plans for the future, too, with rumors of a possible IPO surfacing in June.
Beyond focusing on the usual routes of acquisitions and de novos, Help at Home has leveraged caregiver recruitment and retention to drive growth, company executives told Home Health Care News. And it has doubled down on its workforce efforts over the past 18 months, producing better-than-average retention rates, increased job referrals from existing caregivers and more.
"We've continued to hire on a pretty consistent basis, which has allowed us to focus on our core markets," COO Ray Smithberger told HHCN. "I feel like we have a very bright future ahead of us, simply given that we continue to create an environment that allows us to attract top talent to facilitate further growth."
Backed by Centerbridge Partners and The Vistria Group, Help at Home serves roughly 67,000 clients across 13 states and nearly 170 locations. Its overall employee base is about 30,000, with the majority of positions being field-level staff.
Smithberger — publicly named COO in July — is one of the key executives tasked with building Help at Home's company culture. Smithberger previously held leadership positions at both Rite Aid and Cigna, but it was a college job at a long-term care facility that ultimately inspired an interest in senior care.
"It was one of the most impactful jobs I've ever had," he said. "Coming to Help at Home gave me an opportunity to sort of bring my career full circle while making an even larger impact, just given the size and scale of the organization."
Chief People Officer Priscilla Messir is also at the center of Help at Home's recruitment and retention success.
Considering the increasingly competitive hiring market, investing in company culture should be the No. 1 focus of every home care business, she told HHCN.
"How do we create an environment where our caregivers truly feel cared for, right?" said Messir, who previously held upper-level HR roles at RGIS, Nielsen, Burger King Corporation and Limited Brands. "Because at the end of the day, if they're happy, then they're going to provide much better support to our clients when they're in their home."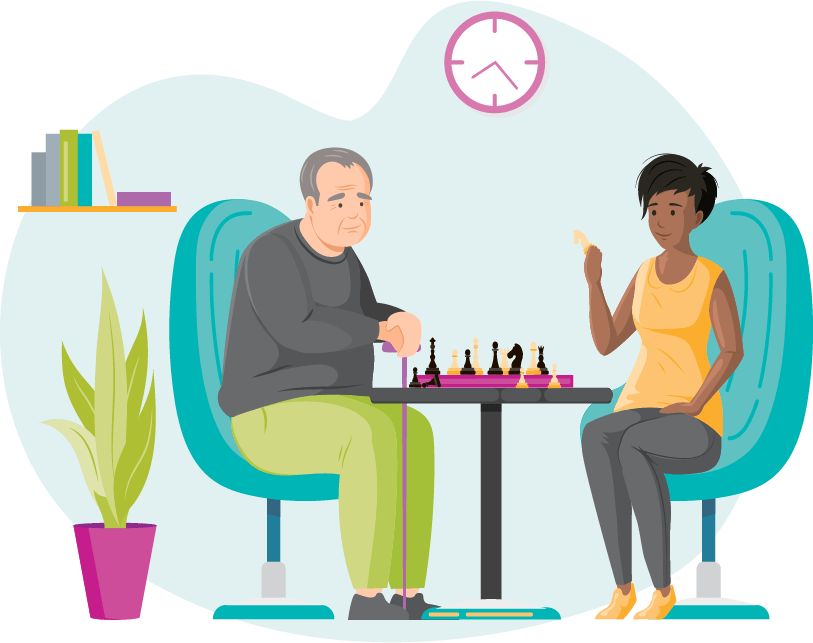 Creating local leaders
Historically, Help at Home has worked to improve on recruitment and retention by honing in on three key areas, Smithberger and Messir explained.
One of those areas is general support for employees, which includes wage adjustments and educational opportunities. Another area is flexibility, or making sure caregivers have a schedule that is well-suited for them.
"In all industries but especially in [home care], it could become very transactional," Messir said. "You can't lose focus on the fact that the priority needs to be the caregivers."
In addition to general support and flexibility, Help at Home has also strived to "professionalize" the caregiving position in home care by offering ample career-advancement opportunities. That's a strategy several other organizations have taken as well.
Professionalizing home care jobs is a central part of the widely supported Better Care Better Jobs Act, legislation that may eventually end up in the hefty reconciliation package Democrats hope to pass.
"The Better Care Better Jobs Act ensures that more of us will have access to home- and community-based care and services," Ai-jen Poo, executive director of the National Domestic Workers Alliance, said when the act was rolled out in June. "And it will strengthen our caregiving workforce in ways that are so long overdue."
At Help at Home, the commitment to career advancement has turned many field-level caregivers into local leaders. In Illinois specifically, almost half of the individuals in leadership roles started out as caregivers, according to Smithberger.
It has also translated into a strong retention rate.
In 2020, the average turnover rate across U.S. home care agencies was about 65.2%, according to Home Care Pulse. Help at Home's turnover is about half that, Smithberger noted.
Keeping workers has direct ROI by minimizing the cost of onboarding new employees. It also means Help at Home can keep caregivers with the same clients for longer, which likewise benefits referral relationships.
"At the core of what we do is help people live with independence and dignity in their home. In order to facilitate that, you need longstanding relationships," Smithberger said. "One of the things I'm really proud of as well is, on average, our relationships with our clients last approximately four years."


Taking a hard look
Like all employers, Help at Home had to beef up its workforce strategy in response to the COVID-19 pandemic.
Early on, the company implemented hazard and quarantine pay, plus COVID-relief bonuses. On top of all that, it launched the Help at Home Cares Fund for employees who are facing financial hardship.
"We knew that we had to take a hard look at, you know, how we support our caregivers and our field staff across the different branches," Smithberger said.
Looking ahead, Help at Home plans to continue to invest in company culture to maintain its workforce as health care shifts further into the home.
In a recent survey of more than 750 home-based care professionals from Axxess and HHCN, nearly three-quarters of all survey respondents said they have had to turn patients and clients away because of staffing shortages. As Help at Home grows, it wants to do everything possible to avoid that dilemma.
"What we're looking for is to create an environment where folks who want to stay here long term can," Messir said. "Because there's definitely great opportunities for them."