---
Caregiver Tips for First Caregiver-Client Meetings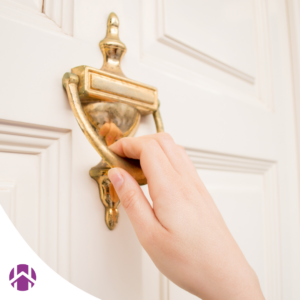 The first day of walking into a new home as a caregiver can feel awkward – especially for less experienced caregivers.  
Our experienced Help at Home caregivers Donna S. from Indiana, Tricia b. from Illinois and Aixa from Pennsylvania have some great tips on how to start off on the right foot.   
At Help at Home, the average client/caregiver relationship is 4 years. That means you have time to really get to know your client and their needs and make a difference in their life! Whether you expect to be a part of their lives for several years – or a few days – here are some tips to start strong.  
1. Start with hello.  Donna S. of Indiana said to remember to introduce yourself when you arrive and build a relationship. In your rush to get started, it can be easy to overlook this step. But taking a moment to tell them your name and what you're going to be doing is an important step – especially for those who have memory issues. They may have forgotten you were coming – or be confused that you are not their usual caregiver.  

2. Listen. Most successful caregivers say they also take a moment to ask the client what they most need. Tricia B. of Illinois said that it's easy to walk into someone else's home and decide what you think should be done first – but they may have a different idea. For example, you may want to start on the dishes in the sink, but they can do that for themselves. They want someone to do the laundry, because the bending over is hard for them. Or they want you to get a favorite blanket off a top shelf. 
3. Stand back, when possible. Aixa M. of Pennsylvania says it's important not to underestimate what the client can do for themselves. For example, there may be a client who wants to scramble their own eggs but just doesn't have the dexterity to break the eggs anymore. If you can break the eggs and stand with them, they can scramble their own eggs just the way they like them! This is especially important when helping clients dress themselves or shower, she said. Some people want to do parts of this themselves, and if they can do it safely, they should! 
4. Be flexible, adaptable problem solvers. Understand how to help and adapt to situations when  you are helping with meal preparation, housework and hygiene needs, for varying levels of client independence.  
Getting off on the right foot with a new client is an important first step to a long caregiving relationship – one that will help the client live where they want to live, safely and as independently as possible at home.