---
Help at Home Branch Area Leader Shares Her Secret to Leading Engaged Teams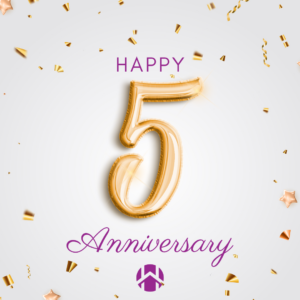 Happy anniversary to Chicago branch area leader Annette Rice, who just celebrated five-year's working for Help at Home. Over that time she has learned that creating connections and instilling loyalty are valuable tools that help her to engage her teams around the important work they do for clients.
"I love the clients," Annette said. "I love home care as an industry. My passion is the staff. They keep me motivated to come back every day."
As a branch area leader, Annette typically manages six branch managers and 50 supervisors in the office. She said that building trust is her first priority as a manager.
As Help at Home has grown and expanded, there have been lots of changes. "My staff always steps up," she said. "That's because they are all fully engaged and know their work matters – both to the clients and to their future career. It's motivating to work at a place where hard work is rewarded, said Annette."
"They know I'm advocating for them because I see what they do every day," she said. That means Annette is also there for them when challenges naturally arise. "I give them a listening ear. I help calm them down. We fix the problem together…. I demand a lot, but I give a lot."
Passion and Commitment — Key traits for Help at Home teams
Annette says when she is hiring someone to be a branch manager or supervisor, she looks at some of the same qualities that the company looks for in good caregivers. "I'm looking for that passion, that commitment."
Help at Home offers lots of opportunity for career growth as the company is growing to meet the growing need for caregiver support for seniors as they age in place at home.
Whether you are looking for work as a full-time or part-time caregiver, a case manager, or other type of administrative support – Help at Home offers a supportive and flexible environment with lots of opportunity for growth. Whether working directly with clients or in a different office-based role, every person working at Help at Home knows that the work they are doing is helping people live more independently.