---
The Great Resignation or The Great Opportunity?
By now, many of us  have seen the ripple effects of the global pandemic shift in our workforce. Employees in all stages of their careers are taking a long, hard look at every aspect of their lives, starting with their jobs. The mindset and priorities have shifted, causing millions of employees to leave companies in roles they aren't happy with, looking for more meaningful and purpose-driven careers. The pandemic caused employees to ask themselves questions like, "Do I want to continue to work for less pay, less recognition, less opportunities for advancement? Or, instead, should I focus on what's most important — my mental health and well-being and job fulfillment?"
The answer is loud and clear. According to the U.S. Bureau of Labor Statistics, 4.3 million Americans voluntarily quit their jobs in August 2021 — the highest on record since December of 2000*. These staggering numbers are the reason behind the labor market phenomenon known as "The Great Resignation."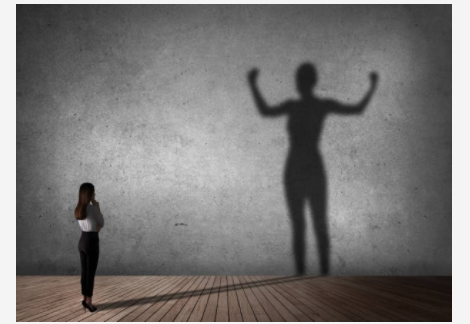 For whatever reason during the pandemic — whether individuals were furloughed, forced to stay home to care for children or lost their jobs, etc., this pandemic has helped many realize what they were doing pre-pandemic was ultimately not as important to them as it was before.
As the Great Resignation continues, there is an obvious domino effect which is creating more job openings. More job opportunities have certainly placed job seekers comfortably in the driver's seat; a very powerful position that allows them to take a more discerning look at the opportunities not previously available to them until now. There's no better time to make a long-awaited career change. Some are taking the leap into a pre-existing career path, while others, particularly some of the five million women who left the workforce in 2020, are diving into the world of entrepreneurship. Another interesting trend to note is that while industries like hospitality are suffering due to the Great Resignation, industries like health care and home care are in a unique position to benefit. That is, if they are proactive.
Health care and home care industries have always offered jobs at various skill levels, with flexible shifts and most importantly, meaningful and purpose-driven work. To attract and retain today's purpose-driven, job-seeker, it is important to layer in more "career" versus "job" attributes that clearly define personal and professional growth opportunities. Making this proactive shift will ensure roles are more attractive to post-pandemic job seekers.
Job seekers are no longer focused solely on earning a paycheck. They want to find meaning in their work, be compensated fairly and have opportunities to grow in their career. They will only invest in a company that invests in them. Here are three attractive job characteristics companies like Help at Home must offer to attract and retain talent:
Career paths that provide a clear roadmap for professional and personal growth. This includes making a commitment to and investing in continuing education and support for certification completion, such as CNA, LPN, RN.
Benefits, such as tuition reimbursement, robust and flexible paid time off, Employee Assistance Programs and more, to open the door for employees to find balance and support from their employers.
Commitment to sustainable practices and community involvement to further solidify their purpose-driven passions.
As more and more individuals are seeking that meaningful paycheck, the health care and home care industries are well-positioned to attract and retain this new purpose-driven, career-minded workforce. For these types of industries, The Great Resignation may soon become known as The Great Opportunity.
If you have a choice between a job where you clock in and clock out just to bring home that paycheck, versus a job that you feel good about where you make a difference every day, what would you choose? I can tell you; my choice was clear. And for those of us who left jobs in search of a more purpose-driven career and chose to work at Help at Home – your choice was too!
For job seekers looking for your purpose-driven career, check out our current career openings here!